Standard Vests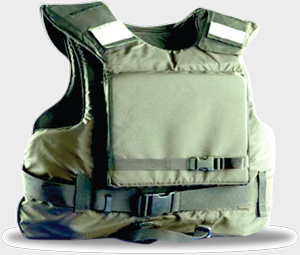 The Northgear Ballistic Floatation Vest is designed for professional use at sea. The vest contains a sufficient volume of floatation material to float a person in an upright or swimming position. Buoyancy is not lost even if the vest is penetrated by bullets or fragmented shells.
Extensive upper body protection
Water-resistant outer shell and panels
Complete vest – with collar attached- turns an unconscious person over to an upright position in water.